CARF Accreditation Support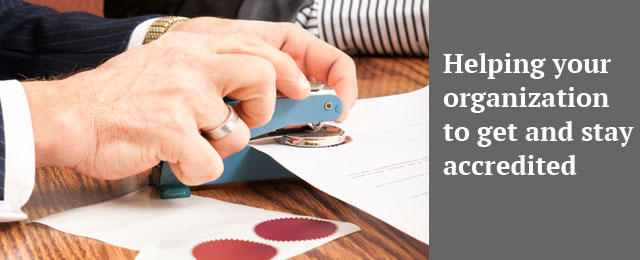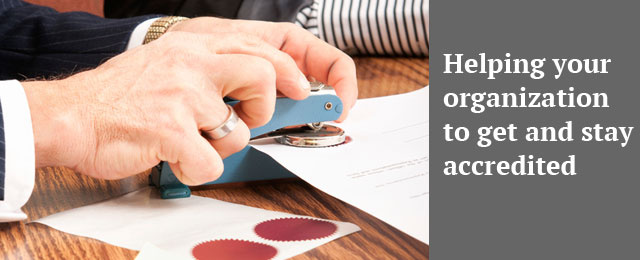 We have supported dozens of organizations to successfully complete the CARF accreditation process.
Rather than a one-size fits all approach, we design customized solutions to meet your needs AND budget.  Our services include:
Accreditation Readiness Assessments & Workplan Development
We will conduct a thorough review of your organization's CARF accreditation readiness and provide you with a detailed report on your level of conformance with each standard. This can be used by your organization as-is, or we can support you to use it to develop a customized workplan that will lead to successful CARF accreditation!
Comprehensive Database of Tools & Resources
We maintain a comprehensive template and sample database of various documents that are required or suggested for demonstrating conformance to the CARF standards.  We will provide many of these resources FREE OF CHARGE as part of our Accreditation Readiness Assessment & Workplan Development Process (above) for organizations that prefer a do-it-yourself approach once they have their workplan in place.  Check out some samples on the Free Resources page!
Accreditation Training
We can provide customized training related to the CARF standards for staff, managers and Board members in your organization.  This can be facilitated online as web-based training or in person.
Hands-On Accreditation Support
We can provide email, over the phone, web-based, and in-person consulting support to your organization to walk you through the process of preparing for accreditation.  This support can include consultation/feedback as well as development of policies, procedures, plans and reports that are customized to your organization's needs.
Managing the CARF Site Survey Process
We can support you through the process of preparing for the actual CARF survey, including helping you with logistics and preparations for a successful site visit!